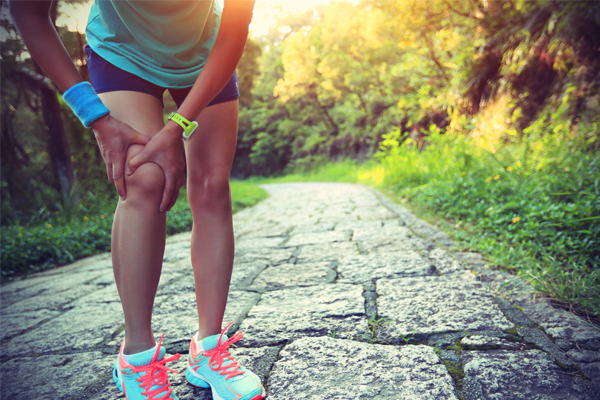 The knee joint is one of the most important joints in the human body as it allows us to walk, run, climb, and jump. When this joint becomes injured, it is detrimental to mobility and is likely to halt most athletic activity for at least a few weeks. Some of the most common knee injuries include ACL tears, meniscus tears, and fractures. Thankfully, there are ways that you can strengthen your knee to avoid injury.
Here are some tips to strengthen your knees:
Prehabilitation
Prehabilitation is a great practice utilized by numerous athletes to improve functional capability with targeted exercises in areas prone to injury. Prehab is specialized based on your personal needs and works long-term to build strength in your knee. Some prehabilitation exercises focused on the knee include leg lifts, hamstring curls, step exercises, and leg dips. These exercises should be implemented 2-3 times a week for the best results.
Increase weight-training
One of the quickest ways to gain strength in your knee is by introducing weights into your workout routine. Weight training with a particular focus on your legs will help to build the muscle around your knee, stabilizing the joint, and preventing future injuries.
Try swimming
Swimming is one of the best workouts you can do for your body as it works a lot of different muscle groups. Swimming is great for strengthening your knee as it is a low-impact exercise that puts little stress on your knee joint while still building muscle.
Stretch before and after a workout
Many knee injuries occur when the muscles around the knee are stiff and tight. Stiff knee muscles reduce your range of motion and put a strain on your knee joint making them more prone to injuries, such as an ACL tear. Thus stretching before and after a workout is important to increase the flexibility of your knee by encouraging blood flow to your muscles.
Eat good nutrients
Food is your body's fuel and can provide you with the essential nutrients your body needs to strengthen your joints. Incorporating more vitamin D and calcium into your diet is beneficial for your bones and joints. Foods high in vitamin D include fish, eggs, dairy, and cereals; foods high in calcium include leafy vegetables, dairy, nuts, and cereals. Eating these foods will strengthen your joints and make you less prone to injury.
Strengthening your knee is key, especially in sports, so that you can avoid injuries that alter your ability to stay active. Following these tips will surely engage your knee muscles, protect your knee joints, and increase your knee's flexibility. If you want to know more about ways to strengthen your joints, contact Dr. Anup Shah today!
Author:
Dr. Anup Shah is a board-certified, fellowship-trained sports medicine orthopaedic surgeon specializing in Knee and Shoulder Surgery in Phoenix, Arizona at Banner Health. Dr. Shah uses a patient-centric and an evidence-based approach to help his patients achieve their desired goals.