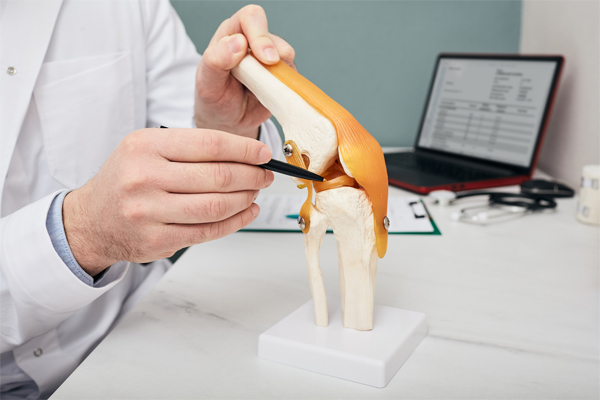 The knee is a complex joint made up of bones, tendons, ligaments, and muscles. They all work together to provide stability during movement. The meniscus is an important part of the knee and is often referred to as the "heart" of the knee.
The meniscus is a layer of cartilage that sits at the heart of the knee joint, separating the tibia from the femur. It acts as a cushion, stabilizing the knee and preventing the degradation of either bone. Without the meniscus, the tibia and femur would constantly rub against each other, gradually wearing down.
The meniscus can become injured with quick turning movements that put excess stress on the knee. A meniscus tear is common among athletes but can occur in anyone, especially older individuals. Some of the symptoms of a meniscus tear include:
A popping sound/sensation at the time of injury
Swelling around the knee
Difficulty straightening/bending the knee
Locking of the knee
Gradual worsening of pain
Meniscus tears can either be acute or degenerative. Acute tears are common in younger, active individuals, and are often caused by sudden traumatic events, such as an abrupt twisting of the knee. Degenerative tears are more common in older adults and are associated with prolonged wear and tear of the knee.
Depending on the type, size, and location of the meniscus tear, recovery time will vary. Individuals with less complex tears who undergo surgery and physical therapy can usually return to physical activity in 6-8 weeks. More complex tears may require longer recovery time to fully heal and recover proper functioning.
Ultimately, the meniscus is one of the most vital parts of the knee. The meniscus is essential to proper functionality of the knee, making it the heart of the knee joint.
Author:
Dr. Anup Shah is a board-certified, fellowship-trained Sports Medicine Orthopedic surgeon specializing in Knee and Shoulder Surgery in Phoenix, Arizona at Banner Health. Dr. Shah uses a patient-centric and an evidence-based approach to help his patients achieve their desired goals.