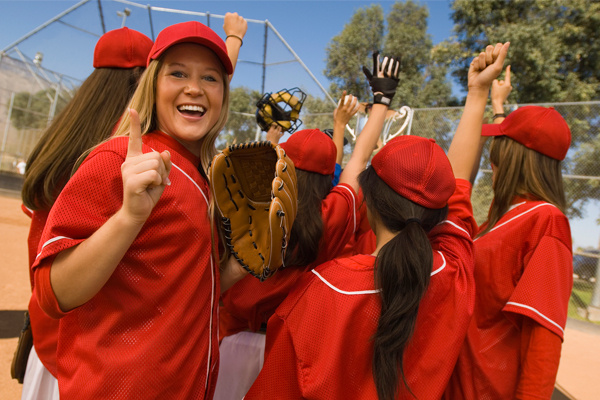 Playing sports is an excellent way for teenagers and adolescents to stay fit, build confidence, and develop social skills. Whether playing for fun or a scholarship for your future education, sports come with the risk of injury.
Injuries can be problematic for teenagers, considering they are still growing and developing. Nearly 2 million teenagers and young adults are injured every year playing sports.1 However, with the right precautions and preparedness, the chance for injury will decrease.
These tips can help prevent the potential for athletic injuries and keep your teen safe:
Hydration: Hydration is a crucial element in preventing sports injury. Staying hydrated before, during, and after a game or workout helps regulate body temperature and reduces the risk of heat stress. Having proper amounts of water helps move nutrients throughout the body, improve energy levels, lubricate joints, and aid in agility.
Get Enough Rest: Teen athletes should get adequate sleep each night, typically an hour or two more than the average person. Getting proper rest as an athlete helps maintain energy levels to perform at your best. Being deprived of sleep can slow down your accuracy and reaction time, and exhaust energy levels. Sleeping is beneficial for the healing process, allowing your body time to recover from training.
Nutrition: A nutritious diet is vital for everyone, especially teen athletes. An athlete's well-balanced meal should include leafy green vegetables, lean meats, fruits, low fat dairy products, whole grain breads, and cereals. Eating the right foods helps the body provide enough energy and nutrients for training and recovery. High-performing athletes should consume 45-65% from carbohydrates. Carbs turn into sugar during digestion, which our bodies need to sustain energy levels. Lean protein should comprise of 15-25% of the diet and 20-35% from healthy fats like avocado and nuts.2
Warm Up & Cool Down: Another essential step in preventing sports injuries is warming up and cooling down. Proper warm-ups include stretching, light aerobic exercise, and sport-specific movements. This allows the muscles to warm and stretch, lowering your risk of injury. Cooling down should include stretching and gentle movements to help the body recover.
Routine Physicals: Teens should attend regular routine physicals with their doctor to ensure they are healthy and in good physical shape to continue to play sports.
Many sports-related injuries can be prevented with the right precautions and safety measures. By warming up and cooling down properly, hydrating, getting enough rest, and staying up to date with a sports physical, teens can reduce their risk of injury and continue to enjoy the benefits of sports.
AUTHOR: Dr. Anup Shah is a board-certified, fellowship-trained Sports Medicine Orthopedic surgeon specializing in Knee and Shoulder Surgery in Phoenix, Arizona at Banner Health. Dr. Shah uses a patient-centric and an evidence-based approach to help his patients achieve their desired goals.
1. https://quotewizard.com/news/dangerous-sports-for-high-school-and-college-students
2. https://www.betterhealth.vic.gov.au/health/healthyliving/sporting-performance-and-food