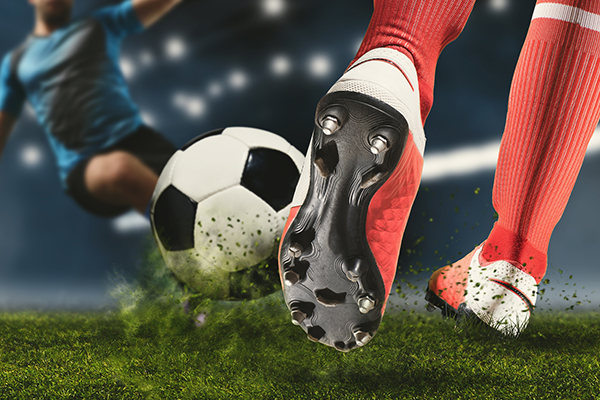 Medical technology is revolutionizing the way healthcare providers can see the anatomy of athletes, and diagnose sports-related injuries with precision and accuracy. Sports medicine imaging now has unmatched levels of accuracy in analyzing an athlete's anatomical details using NanoScope™ technology.
The NanoScope™ operative arthroscopy, pioneered by Arthrex, is a cutting-edge technology that uses a small scale 1mm 3-in-1 camera to capture images that allow doctors to study the tiniest details of what's happening inside the human body.1 This technology allows doctors to have instant diagnostic imaging and even help guide injections.
Many surgeons are choosing to use the NanoScope™, which offers benefits to patients and providers.
Improved Diagnosis: NanoScope™ technology is instrumental in improving the diagnosis and treatment of sports-related injuries. By capturing high-resolution images of tissues and cells, medical professionals are able to identify the underlying causes of injuries and develop more effective treatment plans. Providers can diagnose injuries earlier and provide more targeted treatment, resulting in faster recovery times and better outcomes for athletes.
Accuracy and Precision: The NanoScope™ uses the microscopic camera to provide incredibly detailed direct images of tissues and cells by using high-definition resolution. This allows medical professionals to pinpoint the exact location and extent of an injury with much greater accuracy than traditional imaging methods.
Minimally Invasive: Another significant benefit of the NanoScope™ is that it is non-invasive. This technology uses tiny probes that are inserted into the body through small incisions. The patient experiences real time viewing of the injured area via tablet or screen, helping patients better understand their condition and diagnosis.
Minimal Risk: NanoScope™ technology also minimizes the likelihood of injury or harm. Due to the probe's small size of 1mm, the risk of trauma to the soft tissue and surrounding cartilage is greatly reduced.
Today's diagnostic imaging of sports injuries has come a long way with the NanoScope™. Surgeons now have access to view an injury quickly in their clinic or office with more precision. Athletes and weekend warriors can get an accurate diagnosis during an office visit, to start a treatment plan earlier for quicker recovery.
AUTHOR: Dr. Anup Shah is a board-certified, fellowship-trained Sports Medicine Orthopedic surgeon specializing in Knee and Shoulder Surgery in Phoenix, Arizona at Banner Health. Dr. Shah uses a patient-centric and an evidence-based approach to help his patients achieve their desired goals.
1. https://www.arthrex.com/imaging-resection/nano-arthroscopy